Title:   Fallen Reign (Se7en Sinners Series Book #4)
Author:   S.L. Jennings
Release Date:  March 29, 2018
Genre:   Paranormal Romance
 The fallen shall reign…

Fallen Reign, the fourth and final chapter of the Se7en Sinners Series, releasing on March 29th
Cover Reveal & Synopsis coming February 26th!
Catch up on the Se7en Sinner Series!

Title: Born Sinner (Se7en Sinners Series Book #1)
Author: S.L. Jennings
Genre: Paranormal Romance
Twenty-two years ago, I was cut from a cold, sodden womb, and cradled in the filth and poverty of Chicago's concrete arms. Statistically, I wasn't supposed to survive these streets past the age of eighteen.

Fate had a different plan.

I was bred for one purpose and one purpose only: to unleash death and destruction on my world.

My thoughts are power.

My words are weapons.

Evil created me then grace tried to save me. But first… they tried to kill me.
They call themselves the Se7en. They are sin and salvation, and everything we've feared from the beginning of time. And their leader is the deadliest of them all.

He doesn't lose.

He doesn't compromise.

And most importantly, he doesn't distract himself with mortal weakness.

Not until me.

Kill one to save a million.

That's what he told me when he took me as his prisoner.

Kill one to save a million.

That's what he's been trying to tell himself ever since he took me into his arms.

Title: End of Eden  (Se7en Sinners Series Book #2)
Author: S.L. Jennings
Genre: Paranormal Romance
 I thought I knew what Hell was like.
I thought I had been living it all these years on Earth—abandoned, forgotten, and left with a dangerous secret that not only made me the Se7en's #1 target but also turned me into a deadly weapon, a threat to every human in my path.
I was wrong.In order to survive Lucifer's plans for me, and his unquenchable thirst for more power, I have to surrender my humanity. I have to lose a part of myself in order to find my way back to him.
Back to the demon who saved me, only to break me.
Back to Legion.

But even supreme evil has its limits, and the real foes never show their devastatingly beautiful faces.
Forget fire and brimstone. They aren't shit compared to what's coming.

Centuries-old bonds will be broken. Unlikely alliances will be forged. And innocent blood will be spilled. Blood that will stain my hands for the rest of my mortal days.

I thought I knew what Hell was like.
I was wrong.
Hell is coming.
Hell is just the beginning.

Title: Wicked Ruin  (Se7en Sinners Series Book #3)
Author: S.L. Jennings
Genre: Paranormal Romance
The captivating third installment of the Se7en Sinners Series by New York Times Bestselling author, S.L. Jennings.

They say you're never truly ready for Death until it's staring you down, its cold, bony fingers outstretched and scratching against your fragile mortality.
I thought I was ready the day my own mother tried to kill me. Perhaps I was ready the moment I was born.
But as I peer into the chilling void of Death, breath shallow and heartbeat sluggish, I know that it can't end like this. I was made for a purpose.
And that purpose is Legion.
Now that we're fighting the battle of our lives, a war that could eliminate mankind, I see that purpose as clear as the whorls of dark ink etched in his skin.
Realms are colliding. Alliances are forming. And my heart is being torn in two.
I know the code the Se7en live by.
Kill one to save a million.
But maybe it's not me who was meant to die.
Maybe it's the man I thought I could save…the man who once saved me.
The man I was created to kill.

Oh…wow – prepare yourselves for Luc's Note!
Keep reading to see the full Love Note!
Eden,
I'm not supposed to love you.
I'm not supposed to think about you. I'm not supposed to want you so badly that it echoes in the deepest, darkest parts of me. I'm not supposed to fucking feel at all.
Yet, here I am. Staring at the ceiling. Wishing I could sleep just so I could dream of you. Do you realize how pathetic that makes me? I'm wishing to be mortal. For you. I'm wishing to be something that I've loathed, that I've resented, just so you would see me.
I fucking hate this. And I fucking hate you for making me vulnerable. For making me do the inexplicable.
For making me love.
You are my weakness, Eden. You are my demise. And I refuse to succumb to death even if it means life with you.
I can never be what you need me to be. I can't be him. I can't even be halfway decent enough to deserve you. And I'm not going to try.
So please, don't look at me the way you do, wondering if you can infiltrate my mind and manipulate my thoughts. Don't stare into my eyes, intrigued by the endless centuries of loneliness that swirl within my violet irises. Don't touch me, even if it is with disgust and contempt. And whatever you do, don't fall for me the way that I've fallen for you.
I'm not the one for you, and I can never be. Even if that's the only thing I've ever longed for. The only fucking thing I've ever prayed for.
I can't save your soul, Eden. But the moment you placed your hand in mine and followed me into Hell, you saved what was left of mine.
Luc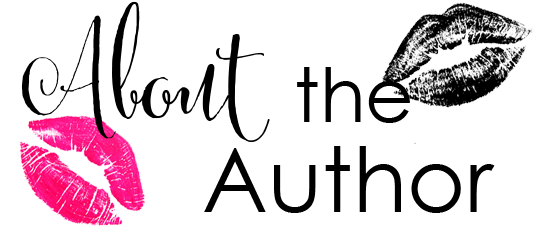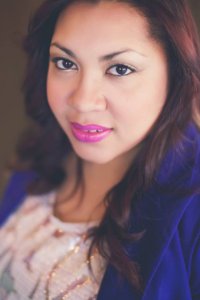 S.L. Jennings is a proud military wife to her high school sweetheart, a mom of 3 rowdy boys, and a New York Times and USA Today Bestselling author of contemporary and paranormal romance. When she's not obsessing over book boyfriends, you can find her hanging out with a few epic fictional loves at independent bookstores or sipping Bloody Marys at her favorite brunch haunts in Spokane, Washington. She's a self-proclaimed food snob, makeup junkie and lover of all things shiny, sparkly and kitschy.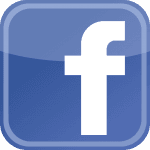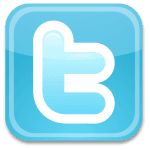 http://www.truestorybookblog.com/2018/02/12/love-notes-luc-to-eden-se7en-sinners-series-by-s-l-jennings/